Riverfront Walk - A guided history experience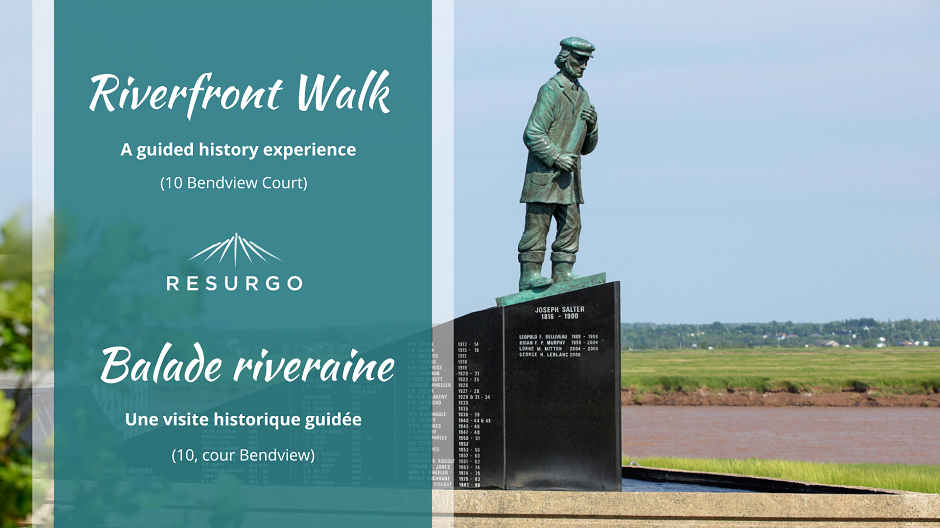 We're excited to officially launch our new riverfront program! 
Join us for a journey through time as we walk along the historic Petitcodiac River. Commemorative monuments and sites along the path will help guide the experience, exploring the various peoples and cultures that have contributed to our local history. 
💌 Cost: by donation
The presentations will alternate between French and English from week to week.
📅 When: Wednesdays at 11 am (weather depending)  
🗺️ Departure: Historic Treitz Haus, 10 Bendview Court 
👣 Distance: approx. 2 kms (return) – good walking shoes recommended
⏱ Duration: 90 minutes
☀️ Tip: arrive prepared for weather conditions!
DATES:
•    July 12, 2023 (ENGLISH)
•    July 19, 2023 (FRENCH)
•    July 26, 2023 (ENGLISH)
•    August 02, 2023 (FRENCH)
•    August 09, 2023 (ENGLISH)
•    August 16, 2023 (FRENCH)
•    August 23, 2023 (ENGLISH)
•    August 30, 2023 (FRENCH)
FEEDBACK:
Have you experienced our Riverfront Walk program before? If so, click HERE to offer us your feedback! (short 5-minute survey)