Moncton Heritage Week
OCTOBER 3 - 8, 2022
Let's celebrate Moncton's built heritage!
The Moncton Heritage Conservation Board and the Culture and Heritage Department cordially invites you to participate in its third edition of Moncton Heritage Week!
Taking place from October 3 to 8, the program features Doors Open, the unveiling of a new cultural marker and the annual Heritage Week Awards. All events are free, and open to all!
Click HERE for full program!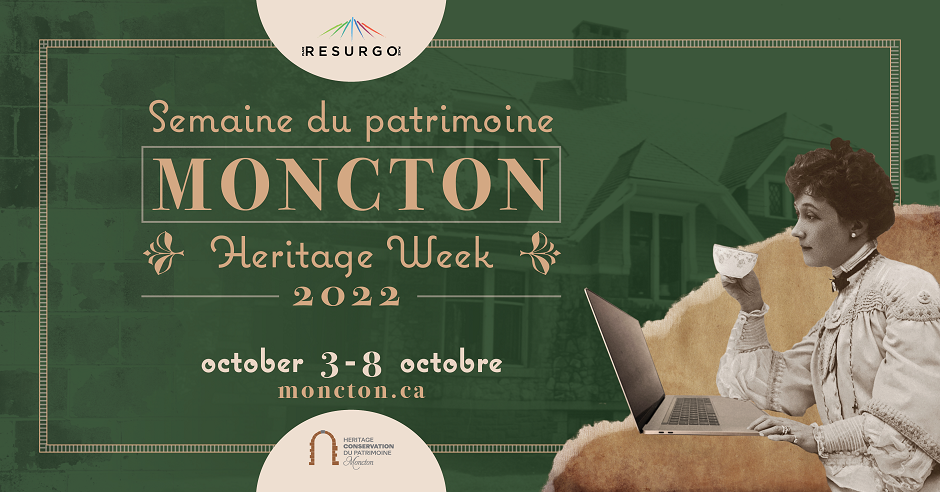 ---
Heritage Heroes - Video Series
THURSDAYS AT 2 PM - FACEBOOK and YOUTUBE
Let's celebrate Moncton's #HeritageHeroes!
🏛❤🎬
Many local businesses have chosen to operate in some of our community's historic properties. What challenges do they face? What are the benefits? We want to shed light on these remarkable projects!
📆 Join us every Thursday at 2 pm, as we explore creative examples of preservation, restauration, and adaptive reuse.
👉 Videos will be shared on the Resurgo Place Facebook page every Thursday, leading up to the third edition of Moncton's Annual Heritage Week! They will also be available on our YouTube channel.
Aug. 11 – Higgins Block (EN)
Aug. 18 – Epoch Chemistry (FR)
Aug. 25 – Tire Shack Brewing (EN)
Sept. 01 – Les Brumes du Coude (FR)
Sept. 08 – Magnetic Hill Winery (EN)
Sept. 15 – La Station Workspace (BIL)
Sept. 22 – Bouton d'or Acadie (FR) 
Sept. 28 – Brix Experience (EN)
This new 8-episode video series was produced by the Culture and Heritage department in collaboration with the Moncton Heritage Conservation Board.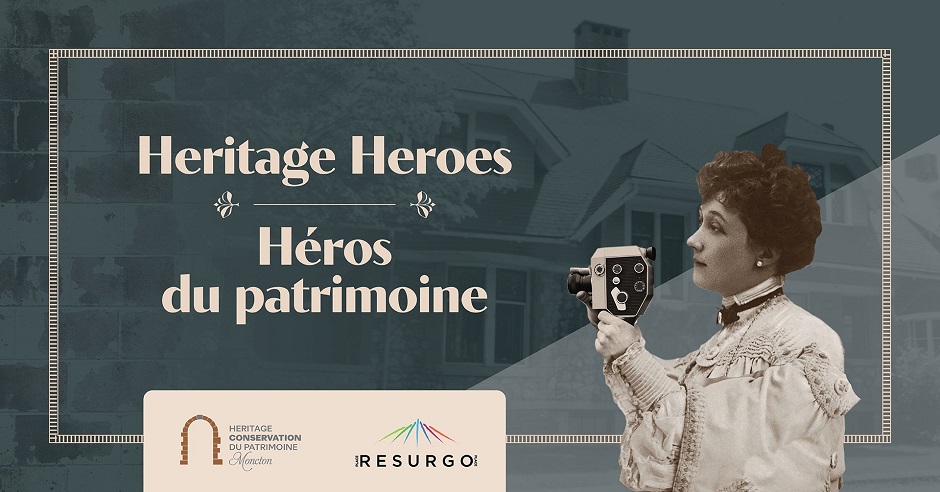 ---
Museums of South-Eastern New Brunswick
"OUR HISTORY WILL MOVE YOU"
Curious to discover what our region has to offer for museums, historic houses and heritage centres??
🏛 💕
We are SUPER excited to announce the launch of a new Website, YouTube channel and Facebook page for Museums of South-Eastern New Brunswick, a group that Resurgo Place is proudly a part of!
Our local museums tell the story of families, innovators and leaders who helped shape our region through ventures by land, sea, and air. 
 
From the Bay of Fundy coast to the marshes of Sackville, and north to Bouctouche on the beautiful Acadian coast, you will be moved by the people who call this area home – join us as we share our history and embark on a journey through time.
Via their new Facebook page, the group will highlight one museum each week with unique artefacts, interesting programming, videos and more!
Give their Facebook page a like and follow to stay in the loop. 😊
For complete list of member museums, check out their website: museumsofSENB.ca
Click HERE to view the brochure with map!