July 13
Drop by the Resurgo Place tent during the Festival Inspire ART BIZARRE with one of your own t-shirts (or any other piece of clothing) and get it printed with the really neat lines, patterns, and shapes of a manhole cover honouring the City's incorporation in 1890.
*Some t-shirts will also be up for grabs by donation until supplies last!
---
July 17
Join us as we open Moncton's Memory Box and bring out a selection of artifacts and images to explore and discover. The selected artifacts might bring up some memories of your own!
---
July 18
A few members of the art collective Les Hookeuses du Bor'de'lo will be onsite throughout the museum working on some of their projects. Come have a chat and see what they're up to! Check out the exhibit "Cultivate Your Inner Garden" while you're here and try your hand at rug hooking on our communal rug in the gallery.

*Activity is included with paid admission.

---
July 19 + 20
Come see us at the Youth Zone for fun activities! 
For the last 15 years, downtown Moncton has been the place where the world has come together to celebrate, eat, dance, sing, and learn, thanks to the Mosaïq Multicultural Festival, co-presented by the City of Moncton and the Multicultural Association of the Greater Moncton Area (MAGMA). Now a classic in the city's summer festival roster, Mosaïq fills downtown Moncton with the tastes, smells, sights, sounds, and languages of the world, in a celebration of international culture and our region's increasing diversity.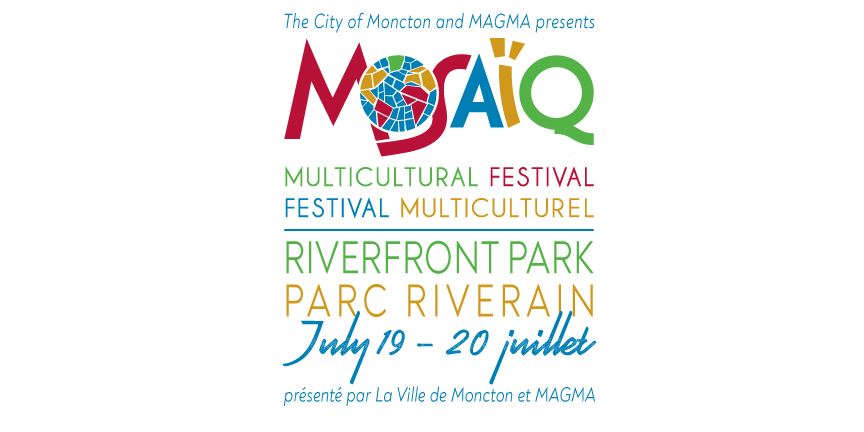 ---
Upgrades to our Heritage Collection - Take part in the changes to come!
COLOR and VIBRANCY: new information panels and interactive elements are being added to our beloved Heritage Collection with the aim of bridging the gap between our permanent collection and the recent additions to this state-of-the-art facility. 
We want to know what YOU think! Come take part in shaping the changes to come with the exhibit by leaving your comments and suggestions on our giant white board! This is YOUR museum. What would you like to see on display? Is there anything you want to know more about?