Doors Open - Virtual Tours 
September 23, 24, 25, 2020

Let's celebrate Moncton's rich architectural history! As part of the first-ever Moncton Heritage Week, this year's virtual edition of DOORS OPEN will highlight a selection of THREE remarkable heritage properties, offering participants a unique behind the scenes experience.
Tune in on Resurgo Place's Facebook page!
Each virtual tour will be scheduled to premiere on their respective dates at 2 p.m. with a live discussion (questions and comments) during each broadcast!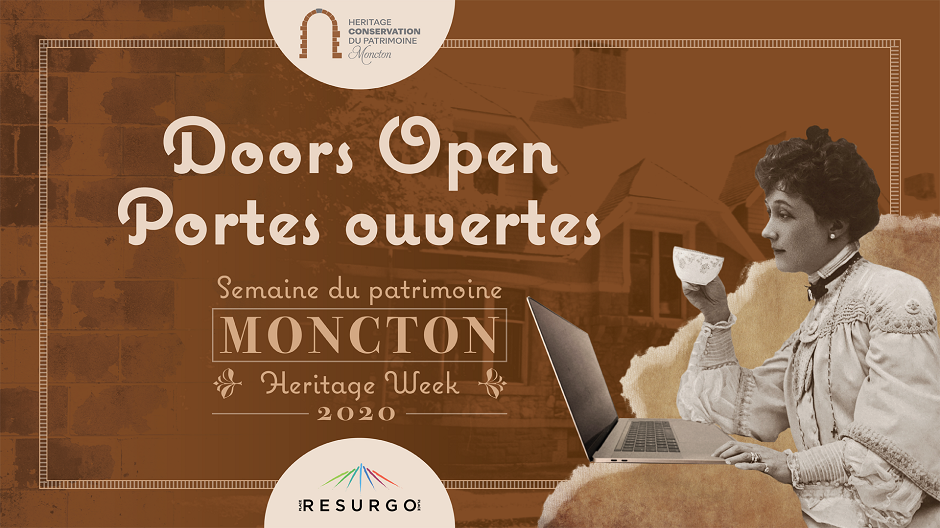 This year's locations:
Empire Block (801-805 Main Street): Wednesday, September 23
Albion Block (844 Main Street): Thursday, September 24
Mary's Home (207 Mountain Road): Friday, September 25