Call for drawing submissions!
In celebration of its 50th anniversary, the Moncton Museum is producing a colouring book! Let's create something unique that represents what we like about Moncton and its history. 
Local high school students are invited to submit a line drawing for a chance to be featured in the book!
Drawings will be selected by a jury comprising of Resurgo Place team members, local high school representatives and a professional artist. Selected students will receive $100 in recognition of their work.
Drawings must be submitted by June 2, 2023.
 
Click HERE to download submission form with more details.
---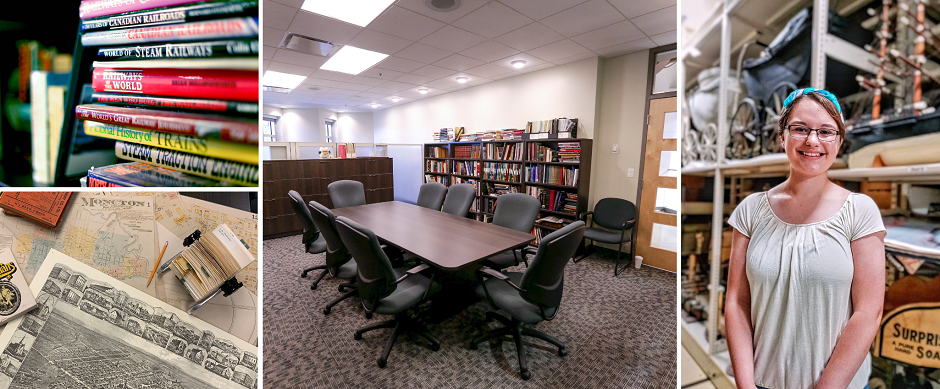 Walk-in Wednesdays!
JUNE 7 - AUGUST 31
1 PM - 4 PM
This summer, starting June 7, the Reginald Ward Resource Centre will be open for walk-ins from 1 p.m. – 4 p.m. on Wednesdays. Come do some digging! We have research files, city directories, local history books, old fire insurance maps and more!
 
Our collections assistant Alley will be delighted to help and show you around. 😊
 
Visits to the Resource Centre are FREE!
Simply ask about the program at the reception desk when you arrive. 
Click HERE for more info!