Upgrades to our Heritage Collection - Take part in the changes to come!
COLOR and VIBRANCY: new information panels and interactive elements are being added to our beloved Heritage Collection with the aim of bridging the gap between our permanent collection and the recent additions to this state-of-the-art facility. 
We want to know what YOU think! Come take part in shaping the changes to come with the exhibit by leaving your comments and suggestions on our giant white board! This is YOUR museum. What would you like to see on display? Is there anything you want to know more about? 
May 19
Last chance of the season! Resurgo Place and the Musée acadien de l'Université de Moncton will be all play this winter with a series of workshops called Toys All Around Us! These dynamic workshops will make us look at creating, building and recycling like in the good old days. Make your own dolls, challenge yourself to have your spinning top spin the longest and play with good old buttons! **Activity is included with paid admission and adult supervision is required.**
May 19 - 20
Celebrate the Victoria Day weekend at the Thomas Williams House Saturday, May 19 and Sunday, May 20 from 10 am – 6 pm! Drop in and try on our Victorian costumes at the selfie station, discover the fascinating story of this historic home, or enjoy a Sweet Tea or a Healthy Tea in the parlor or on the veranda from 11 a.m. – 5 p.m.
The cost for tea is $15 per person or $50 for a table of four while visits of the house and our Victorian selfie station are available by donation. Tea reservations and pre-payment can be made by calling (506) 856-4327. Please note that onsite payments are cash only.
We are once again striving to offer locally made products to satisfy your taste buds!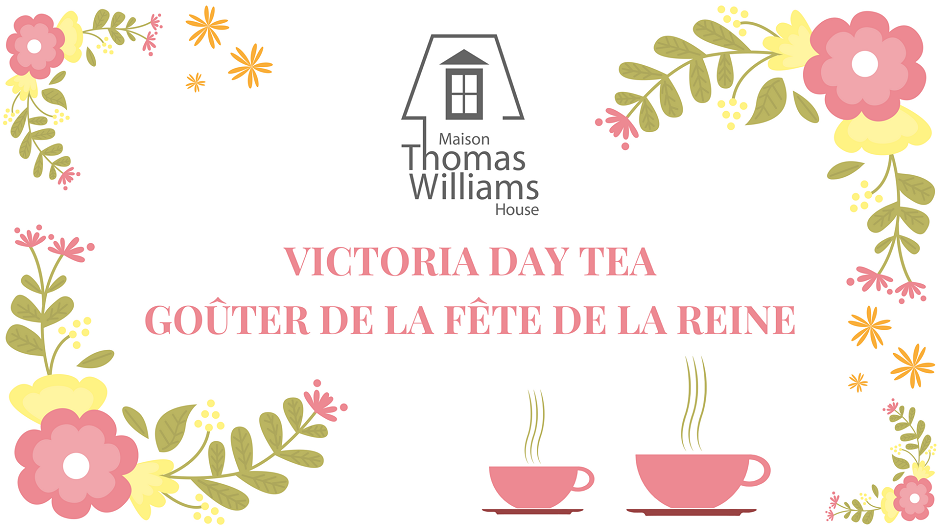 May 23 + 30
10 am – 5 pm: 50% off individual admission for Seniors
Join us as we open Moncton's Memory Box and bring out a selection of artifacts and images to explore and discover. The selected artifacts might bring up some memories of your own!
May 31 - Resurgo Place is Open late!
5 pm – 8 pm: 50% off individual admission